Mosquito Companies Peoria IL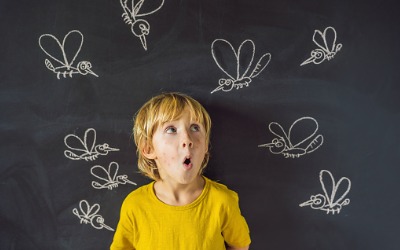 Eliminate Mosquitos at the Source with Mosquito Companies in Peoria IL
Flies can be annoying to have in the house, and ants can be a pain to get rid of. However, no other bug gets as much hate as the mosquito does, and rightfully so! Not only do these blood-sucking pests create giant welts on your skin, but they can potentially carry harmful diseases. And if your yard is infested with mosquitos, there's no way you'll be able to enjoy yourself outdoors without continually spraying and swatting mosquitos away. Thus, you need the services of mosquito companies in Peoria IL like A&J Pest Control.
Bugs and rodents can be a nuisance, but A&J Pest Control aims to solve this issue. With friendly exterminators and eco-friendly treatments, we handle a variety of pest control scenarios. And mosquito control is no different. We know the best ways to prevent mosquitos from breeding and offer solutions to your mosquito problems if you're well past them spawning in your yard.
What to Look for in a Mosquito Company
While there are plenty of DIY solutions to your bug problem, and there are tons of exterminating options available, A&J Pest Control sets out to offer the best service available. And so you don't get stuck making a problem worse than it is, here's what you need to look for in a mosquito company like A&J.
Experience & Training

A mosquito and pest control company ought to have their employees complete trained and up-to-date on all the latest treatment and termination procedures and techniques. Otherwise, they risk damaging your home or yard and exasperating your pest problem. For example, if a pest control company improperly implements treatment to your yard, they risk mosquitos building a tolerance to adulticides.

Equipment & Chemicals

While you can purchase some sprays and chemicals from your local hardware store or supermarket, they don't always get the job done for more "significant" infestations. Conversely, a pest control company will have access to an array of commercial-grade equipment, chemicals and sprays. Our treatment techniques are sure to work. And if they don't, we'll come back and re-spray your yard for free.

Inspection & Control

Going off our promise to re-spray your yard in the event of treatment not properly working, we take pest inspection and mosquito control seriously. Before applying any chemicals to your property, we will identify the most problematic areas, determine the best (and safest) treatment for the scenario, apply the treatment, and follow-up afterward to ensure it's working correctly.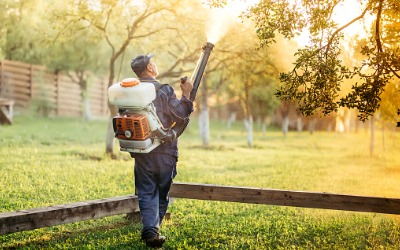 Bug Fighting Experts
A&J Pest Control is more than one of your standard mosquito companies for Peoria IL. We handle all types of bugs and pests, ridding your home or business of pesky intruders. For example, some of the insects and rodents we "take care of" include:
Ants
Cockroaches
Earwigs
Wasps & Hornets
Termites
Bedbugs
Fleas
Mice & Rats
And More
Contact Us Today
When mosquitos begin to swarm, there's one mosquito company in Peoria IL you can always count on. Call the professionals at A&J Pest Control today! You can contact us at 309-360-5851. Also, we are located at 2532 N Rockwood Rd, Peoria, IL 61604.